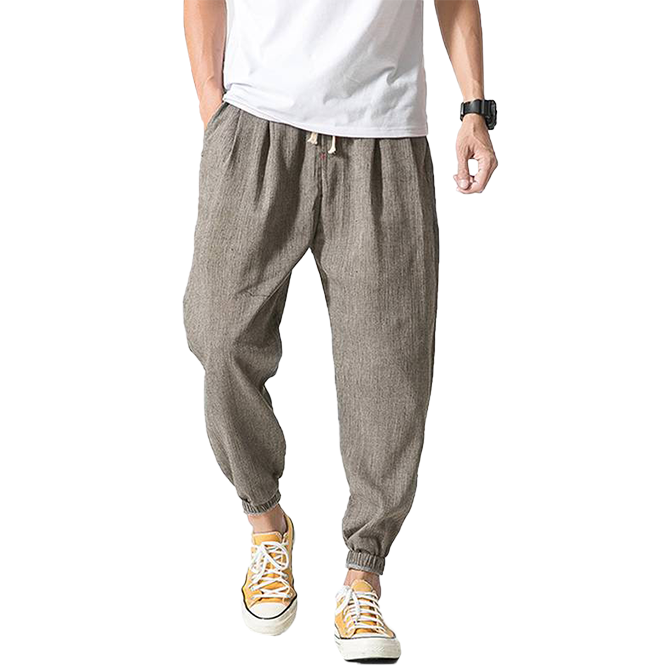 Fashionable and practical linen pants for a perfect workout

Looking for something to wear while jogging or working out in a gym? We've got something just for you!

Trendy style and look
Any working out clothing has to be designed specifically for physical activities. Our pants don't restrict body movement and allow you to fully use your legs in your workouts. Thanks to the breathable material you won't sweat much, and whatever you do, you'll stay comfortable and free in your moves.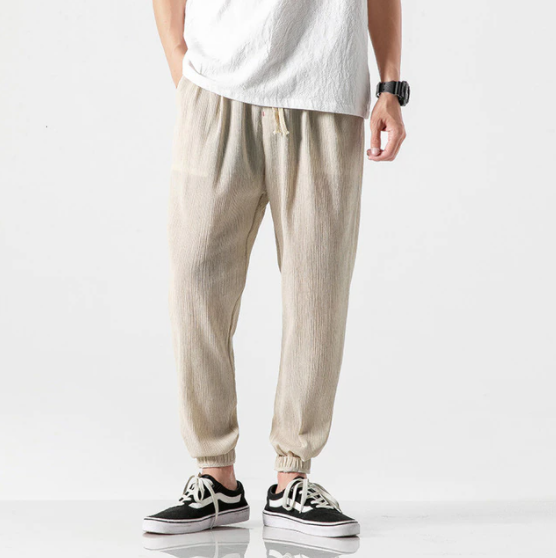 Perfect design for workout
Nobody prevents you from wearing these pants as simple yet trendy casual wear. If you need some affordable and simple apparel for wearing outside during the summer or at home, this option would be perfect for you.
You wouldn't want to take them off!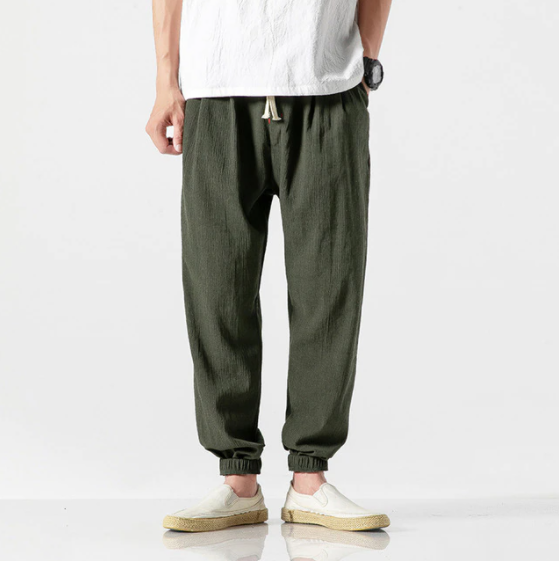 These harem-style men's workout pants are made from a pleasant and reliable material — high-quality linen/cotton. It's easy to wash, it looks great, and it feels equally great! Enjoy proper-fitting pants while working out effectively.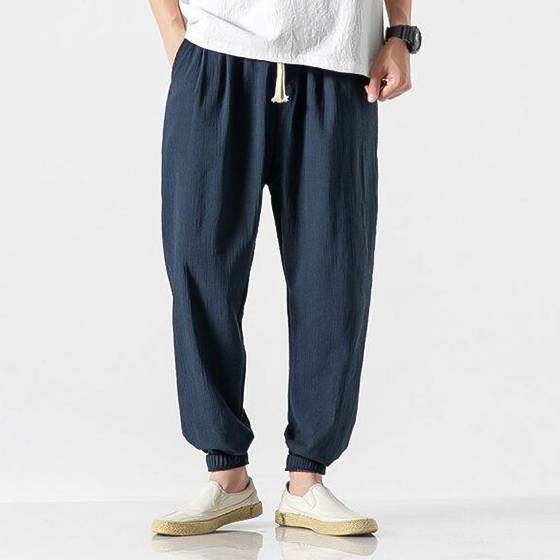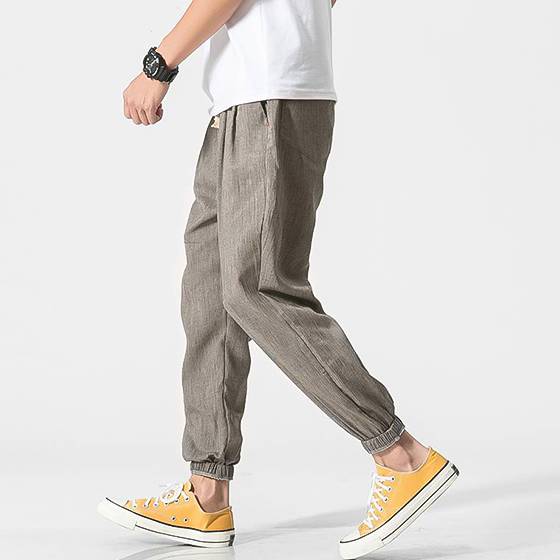 Customer Reviews
✨ 70+ 5-Star Reviews ✨
Here are only some of them…
Great pants overall. Ordered them for gym workouts, and now I don't wanna take them off at all! The material breathes well, so I don't feel hot when working out, and if I could avoid any sweat, I would wear the pants all the time. The product matches all the photos and description — highly recommend.

Jake Mccarroll