Why This Revolutionary Adjustable Height Push-up, Pull-up Bar is the Big Thing for Home Gyms?
Randy Davis — 3 hours 17 minutes ago
During these challenging Pandemic times, working out and staying healthy is top on minds of active fitness enthusiasts. Gyms are closed or crowded, safe distancing and hygiene is a big concern. Now it is even more important to exercise in a safe, conducive and comfortable environment. When is it a better time then right now to set-up a workout station right in the comfort of your home. Workout anytime and as often as you wish with our Adjustable Height Push-Up Pull-Up Bars.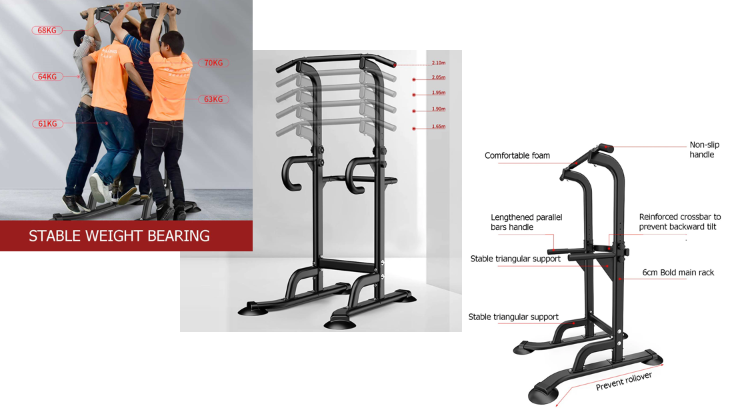 They are compact, space saving yet designed to withstand a load bearing of up to 330lbs (150kg), and adjustable height up to 6.9ft (2.1m). Its the perfect home gym workout set-up equipment. It is easy to assemble, made of durable steel pipe, safe and stable during workouts. Mult-functional and usable for horizontal & parallel bars pull-ups, leg presses, forearm flexion, push-ups and more. It is designed for the most avid fitness fanatic or regular guys whose goal is to improve their fitness, strength and improve body sculpting. This revolutionary Home Push-up and Pull-up Station is suitable for all fitness levels.
Workout Safely, Anytime, In the Comfort of Your Home, Today!
8 Shaped Based, No Rollover, Sturdy and Safe. Height Adjustable up to 6.8ft

Saves
Time & Money, Workout at Your Convenience

Shreds & Promotes Weight Loss, Sculpts Targeted Areas

Strength & Muscle Building, Body Shaping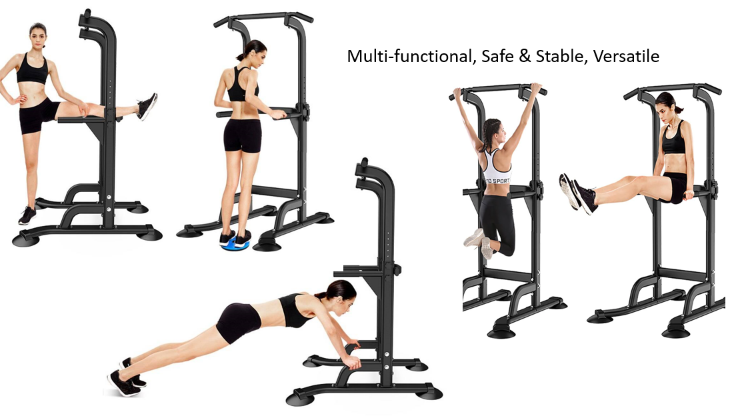 CHECK AVAILABILITY